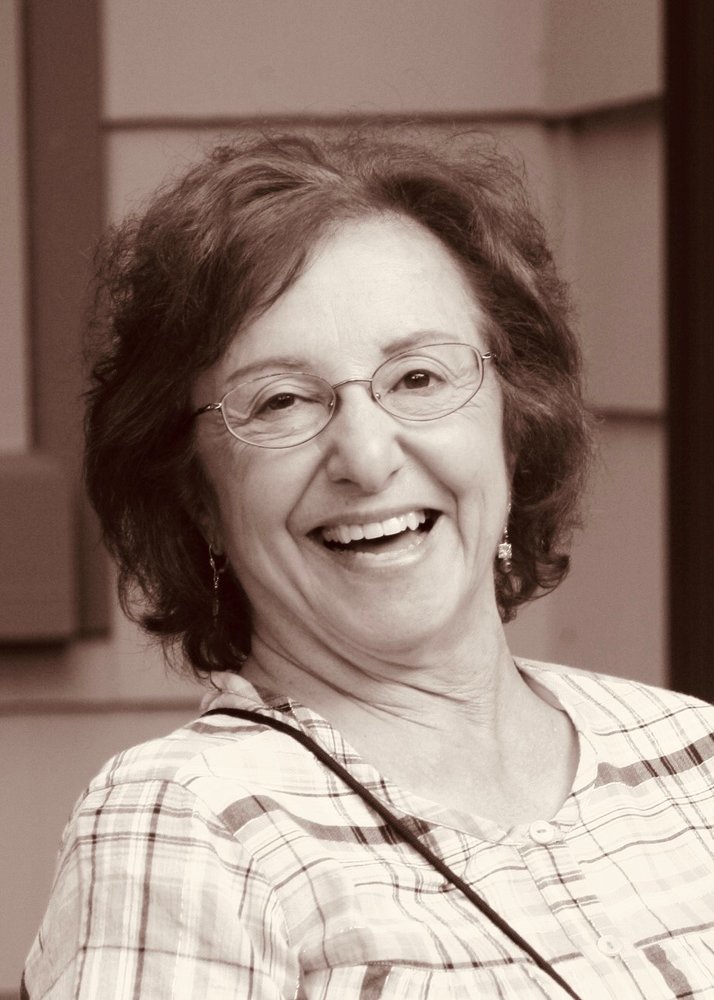 Obituary of Carol Macaluso Wonder
Carol passed away unexpectedly following a sudden illness on October 4, 2019 at the age of 77 with her loving husband George and her children by her side.
Carol was predeceased by her parents Madeline (Leonardi) and Michael Macaluso, and is survived by brother Richard (Nancy) of Atlanta, GA, sister Anne (Richard) Canarvis of Greece, NY and sister Mary (William) Waters of St.Petersburg, FL; children Karen (Chad) Dumont of Nashville, TN, Brenda (Justin Del Vecchio) of Brighton, NY and Alan (Heather Salvaggio) of York, PA; grandchildren Emilia, Daniel, Lyla, Ethan, Carolyn, Simon and Margaret; Aunt Mary Fazio, and many nieces, nephews, cousins, in-laws and friends.
After graduating from Nazareth Academy, Carol obtained her Bachelor of Science and Master of Education degrees from the University of Rochester, then volunteered to serve for the Department of Defense as a teacher on Okinawa, where she met her husband of 52 years, George D. Wonder of Battle Creek, IA, a Lieutenant in the Army. They got engaged in Japan near Mt. Fuji and as newlyweds, lived in California before returning to Carol's hometown of Rochester, NY.
Carol worked as a science teacher, but also dedicated her life to raising her children, enjoying her grandchildren, traveling the world (including 16 countries and 49 states). Her favorite places she traveled were Hawaii, the Far East, and Italy, especially Sicily, her father's homeland. She also enjoyed traveling to visit her out-of-town family, but she loved nothing more than having her whole family together at home, and especially enjoyed intense rounds of Scrabble, Yahtzee and games of Old Maid over tea.
She volunteered for many years in the Greece school PTA and at the Rochester Museum and Science Center (RMSC), and was an active member of the American Association of University Women (AAUW) and the Fossil and Mineralogy Chapters of the Rochester Academy of Science. Throughout her life, she studied various aspects of earth science, especially meteorology. Carol's interest in the weather was so profound that no one was surprised when Carol's passing coincided with the recent 35-degree drop in temperature.
Carol enjoyed going out to dinner and attending RPO concerts with friends. A piano player herself, Carol took extreme pleasure in attending her children and grandchildren's band concerts, voice and piano recitals, and theatre productions. An accidental sports fan, Carol cheered for the Irish on many trips to visit her daughters at the University of Notre Dame, and she was happy to have attended fifteen years of cross-country meets in Rochester's notoriously variable weather.
For their golden wedding anniversary, the whole family spent an incredible week on Martha's Vineyard enjoying beaches, family dinners and boat rides. Carol and George also celebrated by taking a trip back to Southern California, where they first lived.
The family would like to thank the doctors and staff of the Strong Memorial Hospital BTICU for their outstanding care and compassion.
Calling hours for friends and family will be held from 4-7pm on Tuesday, October 8 at Walker Brothers Funeral Home, 15 West Avenue, Spencerport. A funeral Mass will be celebrated at 11am on Wednesday, October 9 at Saint John the Evangelist Church, 55 Martha Street, Spencerport. Interment to follow.
In lieu of flowers, please send donations in her name to the Open Door Mission (www.opendoormission.com) or the Rochester Museum and Science Center (www.rmsc.org)