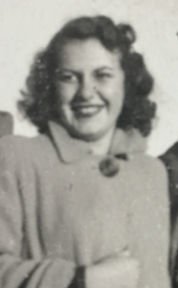 Obituary of Marilyn R. Scheel
Marilyn R. "Lynn" Scheel
Spencerport/Ogden – Marilyn "Lynn" Scheel, age 89, passed away on October 13, 2019. She was preceded in death by her husband, Eugene; and sister, Helen. Survivors include her children Kathleen Tucker, Debbie (Tom) Batz, Erich (JoAnn) Scheel; grandchildren, Michelle, Jillian, Kelsey, Amy, Katherine, James, Erica, Michael, Ryan, Josef; and several great grandchildren.
Lynn was retired from the Spencerport Central School District and was a member of Ladies American Legion Auxiliary Post 330.
Lynn's visitation will be Sunday, October 27, 2019 from 2:30 - 4 pm at the funeral home, 15 West Ave, Spencerport, NY 14559. The interment is private.