Recommend Carol 's obituary to your friends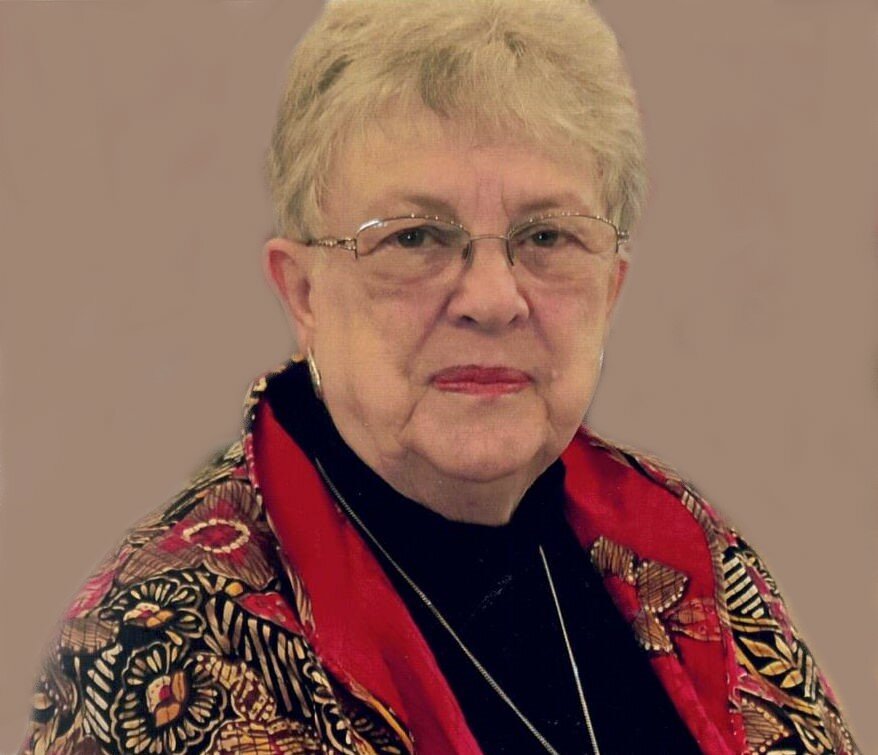 Obituary of Carol A. Grove (Kuhn)
With loving memory, we celebrate the life of Carol Kuhn Grove. Pre-deceased by son Steven Scoppa; husband Eugene Grove; sisters Dorothy Hartman and Barbara Maher, and brother Donald Kuhn as Carol passed quietly March 31, 2022. Carol is survived by daughter Kathy (Daniel) Kewin; sons, Daniel (Carolyn), Rick, and Thomas (Heather) Scoppa; grandchildren; great-grandchildren; brothers, Leo Kuhn, Thomas Kuhn and several nieces and nephews.
Some may remember her as Carol Kuhn, others as Carol Scoppa, and all of us as Carol Grove. Some of us had the great privilege of calling Carol their sister, aunt, grandma, great-grandma, and Mom. All of us called Carol smart, talented, loving, adventurous, and lighthearted.
Carol was a woman of many talents be it painting, crochet, quilting, or knitting. But one thing Carol loved to share was her laugh. She would laugh with you, at you, and most lovingly at herself.
Carol loved to travel, from a Sunday ride after church with Geno along the Ontario shoreline, to rooming with a granddaughter on a cruise and seeing the vast great west with family. Carol was always ready for an adventure.
Nature was one of Carols many loves. She would be the first with rod-n-reel in hand at the lake. She talked about robins hearing worms in the ground. She would leave colorful threads here and there so a bird's nest could be unique.
What Carol cherished most was family and did not limit her love to just blood related relatives. Many of her kids friends were treated as family. All her family was loved, taught to love, and respect love.
So, Aunt Carol, Sister Carol, Grandma, Great-Grandma, and Mom you gave us all so many wonderful memories that will be cherished until we meet again. Thank you. Love you. Rest in peace. Dance, sing, and laugh with all those you loved that passed before you.
Carol's Celebration of her Life service will be held Saturday, May 14th at 11:00am at the funeral home. Interment in Mt. Olivet Cemetery.
Celebration of Life
11:00 am
Saturday, May 14, 2022
Walker Brothers Funeral Home
15 West Ave.
Spencerport, New York, United States
Burial
12:30 pm
Saturday, May 14, 2022
Mt. Olivet Cemetery
6881 Canal Rd.
Brockport, New York, United States