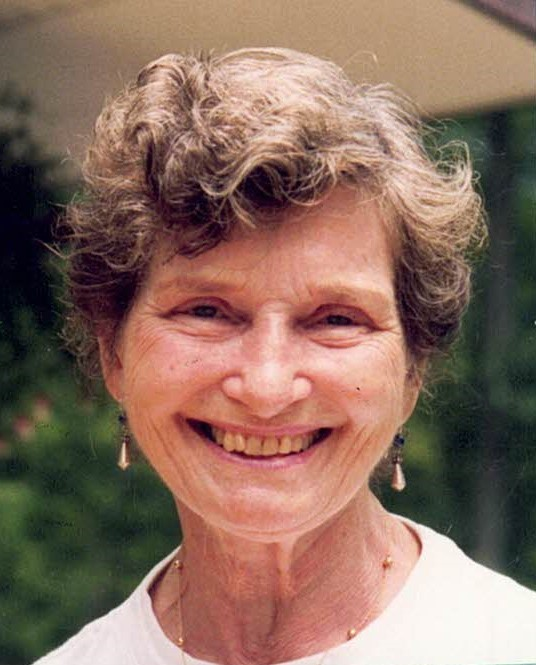 Obituary of Selma H. McDonald
Selma "Belle" Isabelle Hoech McDonald died peacefully on September 23, 2019 at Unity Hospital in Rochester, NY. Her death capped a 95 year life of service, gratitude and joy.
She was born in Nezperce, Idaho on March 28, 1924, to John Henry Hoech and Elsie Isabelle Long Hoech, the youngest of their ten children. She graduated from Nezperce High School in 1941. During WWII, she left home at the age of eighteen to be trained and work for the war effort in a tool and die shop creating military parts. She was a "Rosie the Riveter." In 1945 she married Richard "Dix" McDonald, her dear love. They attended Washington State University in Pullman, Washington and for two years she was the secretary to the Athletic Director at WSU. They then settled in the Seattle, Washington area and started their family. Belle and Dix moved to Corning, NY in 1956 where Dix later became Superintendent of Schools. Belle lovingly raised four children: Ric (deceased in 1994), Maureen (Ray) Ferris, Lisa (Tom) LiVigne, and Mindy McDonald. For the 56 years she lived in the Corning/Painted Post area she was engaged in the community in many ways. She served on every council at United Methodist Church in Painted Post, she was a Girl Scout leader, she taught fitness and yoga at the YMCA, for 42 years she delivered for Corning Meals on Wheels, and she was one of the founding members of Corning Area Aging in Place. In 2013, two years after Dix died, Belle moved to an independent living community in Rochester, NY.
Although she lost her vision at the end of her life, she was always courageous and gracious as she adapted to this difficulty. Her strength, perseverance and continual good humor were an inspiration to everyone, her family as well as her many new and long-time friends. She knew God's presence both in her beloved woods and gardens, and in her worshipping community. She nourished and was nourished by both.
Belle was genuinely interested in everyone and was eager to hear their stories. A conversation with Belle was rarely about Belle! She kept up on current events her entire life and could engage anyone in lively conversation. She was a hostess extraordinaire, a canoeing and camping enthusiast, a yoga practitioner, a gardening expert, an artistic decorator and seamstress, a problem solver, a gifted and wonderful woman. Her life had many joys but greatest among these was her family. Along with her four children, her five grandchildren have been greatly influenced by her: Christine Wing (Keith), Andrea Hassett (Steve), Craig Ferris (Marybeth), Gregory LiVigne (Katharina), and Nicholas LiVigne. She adored her nine great grandchildren: Ethan, Jillian and Andrew Wing; Lea, Caden and Hannah Hassett; Jack, Sam and Genevieve LiVigne.
Friends and family are invited to call on Friday, October 4th from 4-6 pm at Walker Brothers Funeral Home, 15 West Ave., Spencerport, NY 14559; also on Saturday, October 5th at United Church of Painted Post, 201 N. Hamilton St., Painted Post, NY 14870. Calling hours there are at 1:00 with a celebration of her life at 2:00. Light refreshments will follow at the church. In lieu of flowers, those wishing may make a donation in Belle's memory to The Association for the Blind and Visually Impaired, 422 South Clinton Ave., Rochester, NY 14620.