15 West Ave. Spencerport, New York | 21 Main St. Churchville, New York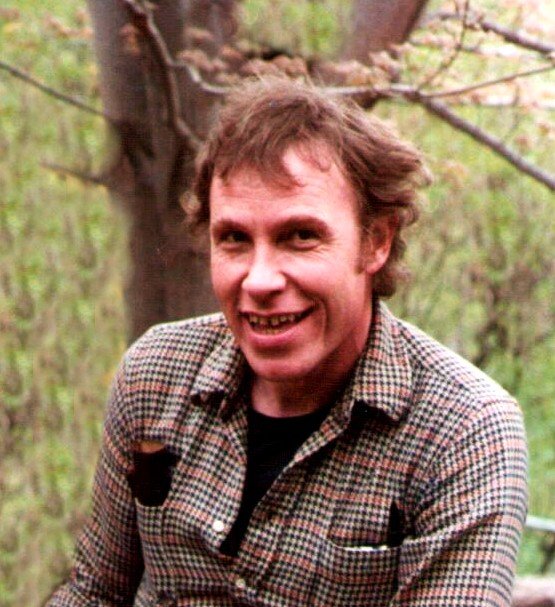 Obituary of Lawrence M. Williams
Peacefully on February 25, 2018. Predeceased by Julianna Furlong Williams. Survived by his sons, Jesse & Scott Williams; 3 grandchildren and 3 great grandchildren; sister in law, Joyce Clark; brother in law, Dave Clark.
Lawrence (Judd) Williams was a warm, loving, and infinitely creative man with a big, open, accepting, and playful heart. Judd's ever-present sense of humor found its way into almost all of his interactions: His puns, ridiculous stories, and funny faces had friends and family cracking up all the way through his last days.
Judd loved and respected his family. He shared a love and partnership with Julianna that was incredibly powerful and enduring. They deeply inspired each other artistically, professionally, and through their character for over 40 years. Judd was the proud father of two boys, Scott (Nancy Williams) and Jesse (Julianna Furlong Williams).
Judd was an artist from the time he could hold a pencil, spending hours as a small child simply drawing his hands. By the time Judd was in high school, his talent became recognized and he was recruited for murals and various art projects. Judd attended the Kansas City Art Institute and later completed his master's at the University of Illinois. Accomplished in drawing, Judd then developed his painting and printmaking skills. In time, his calling as a sculptor would become his greatest artistic passion. Judd was a master of materials, exploring the play and relationships between weight, textures, color, memory, emotion, time, and space. His "artistic eye" permeated his way of being and everything he did.
Beyond art in the studio, Judd developed some of the most beautiful gardens at his homes. He played with elements of nature such as flowers and plants in the same way he approached his art—thoughtfully, organically, and with a balance between intentional and spontaneous. Music was another art form from which he drew inspiration and expressed himself. He played clarinet as a young man and performed in a barbershop quartet. While in Kansas City, Judd took advantage of the jazz scene and had the opportunity to see such greats as Ella Fitzgerald and Chet Baker. Music of all genres was always playing in his studio and he attended many shows to support his son Jesse's rock bands.
Judd was never selfish with his knowledge, teaching myriad students during his tenure at RIT as well as in Columbus Ohio. Always a stout advocate for their artistic pursuits, Judd was deeply loved and respected by all his students, and they were loyal and supportive to him in return—even protesting the dean's office when they thought he was treated unfairly. Judd's critiques and feedback were highly revered and sought after by all who learned with him, and many of his students became lifelong friends. Beyond the classroom, Judd was often approached for advice ranging from carpentry to gardening. His knowledge of plants, materials, art, and art history was vast and comprehensive. Judd was a beautiful man whose immense loss will be felt in the hearts and minds of all those he touched and also the communities in which he was an integral, vital contributor.
For more information on Judd visit www.walkerbrothersfh.com.
An open house to celebrate Judd's life will be held on March 3rd at 3:00 pm at 180 Lyell St. Spencerport, NY 14559.